Sofar Chicago Poster Design
Over the course of January and February 2020 I designed 4 unique posters for Sofar Chicago gigs to be hung on the walls during the shows. A Sofar gig is an intimate show held in an unique venue, like someone's living room or an antique shop. It typically features three artists, playing four songs each. 
"Sofar Chicago curate intimate shows in some of the most unique hidden spaces across The Windy City. Discover local and touring artists like never before, alongside creative hosts and new friends. We're all about creating magical moments."
January 26, 2020. 365-viii Wrigleyville Chicago.
About the Design: This was my first poster, I played around with a couple different design concepts, but in the end I wanted to keep it clean and simple. I decided on a more abstract wave with gradients, purple and white. With a bold red for this modern venue.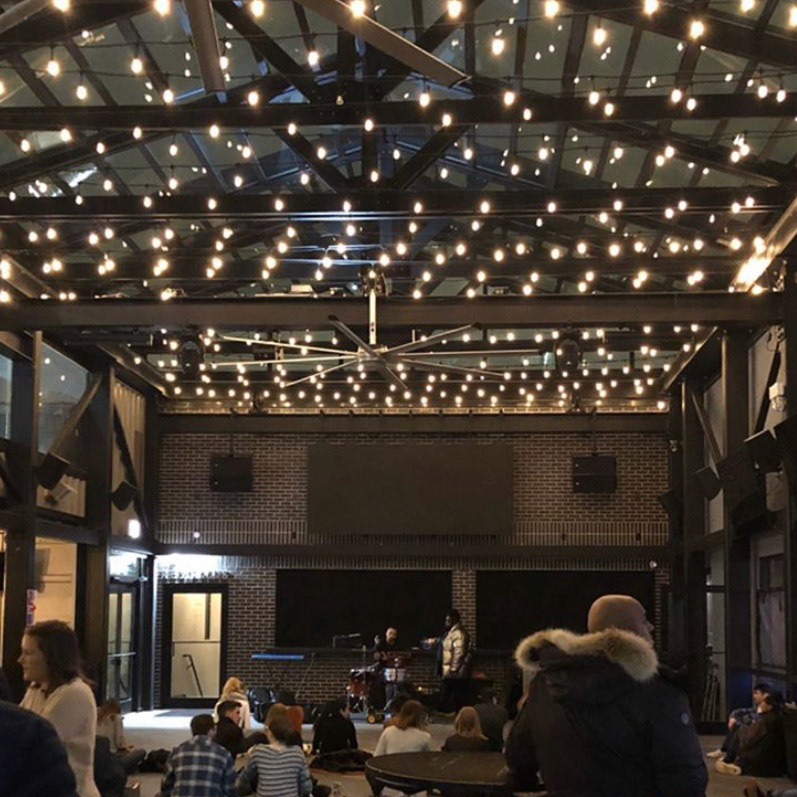 January 31, 2020. WeWork Kinzie River North Chicago. 
About the Design: I knew this was going to be a great venue, after doing research about the location. I saw it overlooked the iconic Marina City Towers. I found a picture in my photography archives and Image traced it as well as reduced the coloring. I masked the towers and ran a sleek white line behind and infront of the towers to create an illusion of depth and played around with the text until it looked right.

February 8, 2020. StudioFUSE Lincoln Park Chicago.
About the Design: This was a poster I designed in less than 30 minutes. I had recently been playing around with texture in Adobe Illustrator and thought Paper with a drop shadow could create a cool playful illusion of cut out paper waves. I used drop shadows and etching on the logo to make the whole piece unite and feel like paper material.
February 15, 2020.
Private Residents
Pilsen Chicago. 
About the Design: Pilsen is a very historical and cultural neighborhood. I decided to take one of the most iconic and historical buildings and make it a vibrant orange, which bled into the background. I then picked a contrasting blue for the artist names and a yellow for date and location. A color which I also took and dimmed down in to triangles to make the poster more cohesive and artsy. This design received a lot of compliments and praise.
"It's a beaut!!!" - Head of Design at Sofar Chicago
Special Thanks to the Sofar Chicago Team and all the Talented Musicians. My name is Ross Dillon, I am a Graphic & UX Designer based in Chicago, IL. You can find more of my work on my website 
www.rossdillon.me
or follow me on instagram
@rossdillon.me
.
Feel free to reach out, let's design something cool.